Ultrasonic Testing Services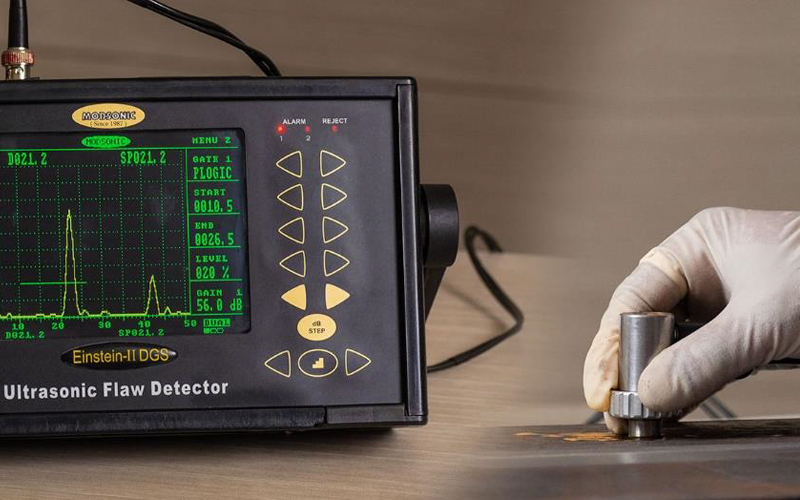 Ultrasonic Testing Service Provider
Ultrasonic Inspection Service Provider
Ultrasonic testing is a non-destructive testing method, which utilizes high frequency sound waves to perform volumetric examinations of materials. Ultrasonic testing is most commonly used to detect sub-surface flaws but, in some instances, it can also be used to detect surface flaws as well. Ultrasonic testing works by introducing sounds waves into the material under test, these waves then propagate through the material. Any discontinuity in the wave path will cause part of the sound wave to be reflected back, which is then detected and displayed on the ultrasonic inspection equipment.
Ultrasonic testing can be used in inspection of weldments, lamination checks of material, thickness gauging.
Innovative NDT Services Private Limited Provides Ultrasonic Testing, Ultrasonic Testing Services, Ultrasonic Inspection, Ultrasonic Inspection Services, NDT Inspections, Non Destructive Testing Services.
REQUEST A QUOTE